Subcategories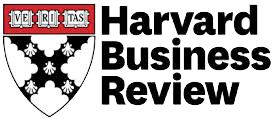 Judith E. Glaser has joined other business bloggers at Harvard Business Review to discuss a variety of business topics including managing people, innovation, leadership, and more.
Judith E. Glaser brings her leadership expertise to this prolific destination for news, blogs and original content offering coverage of US politics, entertainment, style, world news, technology and comedy.
No matter what the path, the entrepreneurial journey always begins with a mindset. That's why Entrepreneur delivers distinctive content on every road taken by the independent thinkers, builders and leaders driving economies across the world. Judith E. Glaser joins other thought leaders to discuss, enhance and develop the entrepreneurial journey through Conversational Intelligence.

Commentary, Research and News that cover all aspects of Human Behavior, from the workings of the brain, to relationships and the larger cultural forces that influence our decisions.
Month after month, the foremost minds on management and leadership share their dynamic high-quality leadership content. Excellence Essentials consists of three publications: Leadership Excellence, Personal Excellence and Sales and Service Excellence. By constantly publishing the best ideas from experienced consultants, trainers, and business leaders, the magazines are shaping organizations throughout the world. Below are issues featuring articles by and awards for Judith E. Glaser.