Judith E. Glaser frequently wrote for and was featured in blogs and podcasts by major media outlets like Entrepreneur, Harvard Business Review, The Huffington Post, and Psychology Today, as well as other specialty sites in the conversational and leadership arenas and other voices throughout the world. Since her passing in 2018, Nick Balboa manages her blog on Psychology Today.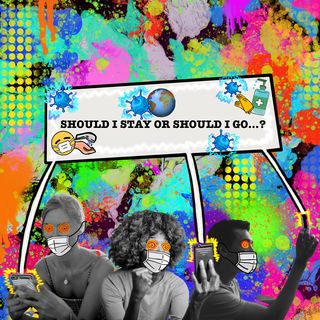 Recent developments shine a light on the powers of mass media and groupthink.
The global attention given to COVID-19 has led to stock-outs and shortages on surgical masks, respirators, hand sanitizer, delayed countless unrelated blog posts, and birthed an unusual association with a choice beer1. Is this the kind of hysteria that punk-rock, Hall of Fame, band Greenday foresaw in their 6x Platinum record American Idiot?